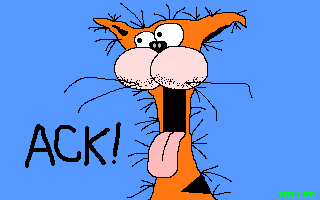 John Sellens
John has no interests or hobbies or responsibilities. At least none that he wants you to know about.

You can reach him at jsellens@generalconcepts.com, or see http://syonex.com/contact/ for more details.
Ex-Bus Boy
But no longer on the



travelling back and forth between Waterloo and Toronto.
I saw a guy, on a Greyhound bus, working on a laptop, talking on a cell phone. On a Greyhound bus. So I said to him "Hey, buddy, could you, ah, pick an income level?"
-- Comedian Mike Royce on Late Night with Conan O'Brien, November 26, 1998
Actually - I've taken my last trip on the bus, Wednesday June 9, 1999. The bus overheated and stalled. Took two and a half hours. Gonna miss that commute.
Personal Philosophy

What? More? You must be kidding ...
My real home page contains even more nonsense.
---
HomePage MAIL: jsellens@generalconcepts.com
john.syonex.com:/home/jsellens/projects_glab/www/generalconcepts/jms/jms.wml
2020-04-18 17:43:20 --- 2020-08-08 17:36:57
---